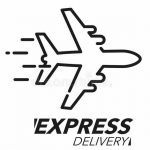 We have a processing period of 1-2 business days from the time of your order (not including weekends and/or holidays) as your items must be hand-crafted. Please make sure that your shipping address is correct. Estimated shipping time is specific to destination. After your order, we will contact you to inform you about the estimated delivery time.
If your order contains an article of clothing (jacket, vest, etc.) please be aware that these items are made to order (except if it is mentioned as stock item). If we do not have the item in stock we have to make the fur from scratch, which extends the processing period to a minimum of 7 days. If you want to check if we have the item in stock, you may call us or fill out our form in contact page.
We provide worldwide free shipping to our customers, at any purchase of kfurs.com online shop. Shipping contains a careful package pack that protect furs from scratches and water.
By receiving and accepting the package you also accept and the shipping condition of the package. This is shipment guarantee issue and our company isn't responsible for this.
If you have any problem with the cloth, please contact us and we will find the solution. Otherwise, if you don't check it and sent this back without a problem you will take the shipping cost from refund.